Go Back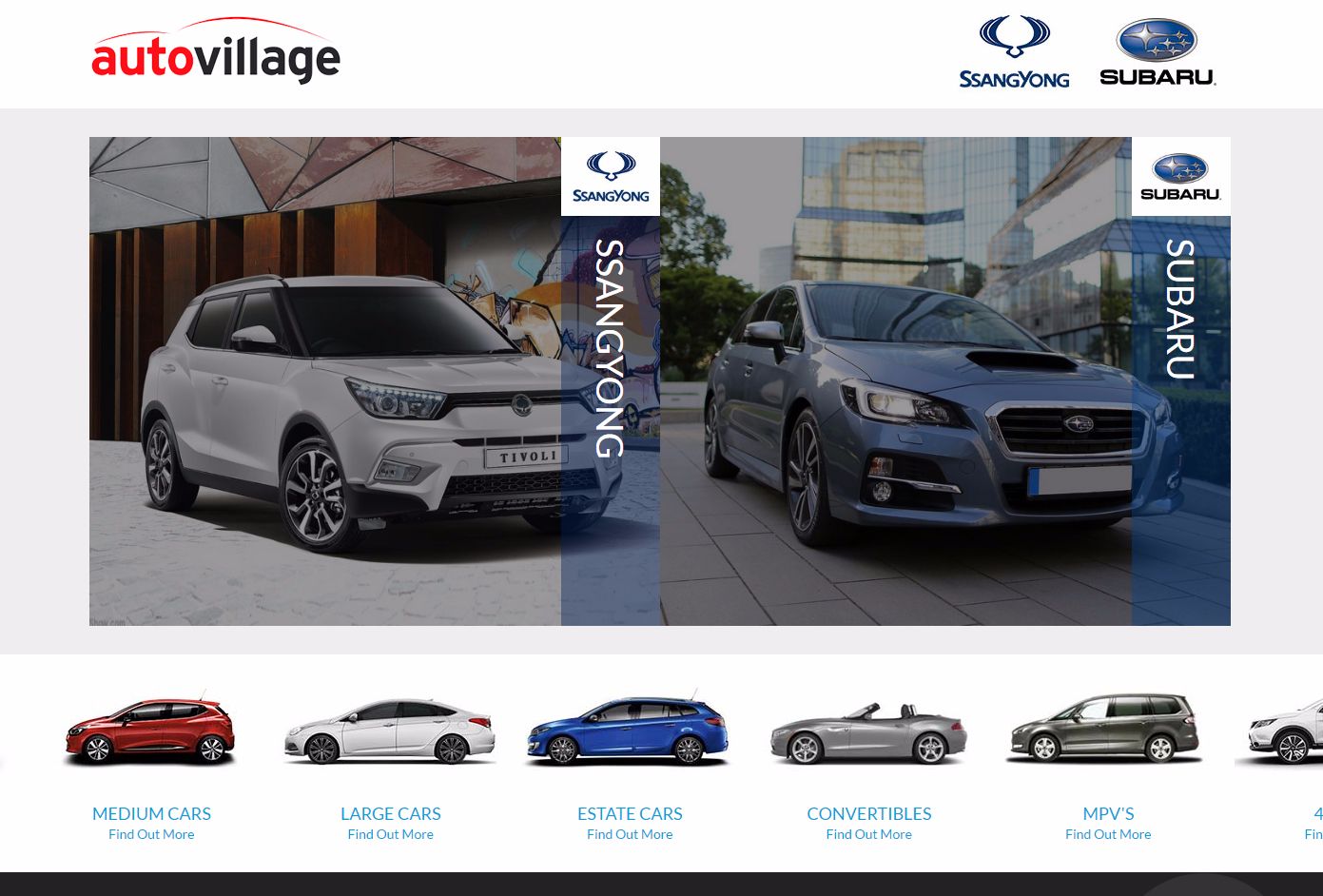 AUTOVILLAGE – the UK's NUMBER ONE SSANGYONG DEALER
The team at popular Cheltenham car dealership, Autovillage, are currently celebrating 10 years in business, and what a hugely successful decade has been for the company, now acknowledged as the UK's number one SsangYong dealer.
Just over two years ago Autovillage gained the SsangYong franchise at its 4x4 centre in Cheltenham. Long recognised for the quality of its motoring services and customer care, Autovillage has gained huge success with the rapidly-rising South Korean brand, becoming the number one dealership for SsangYong across the whole of the UK in terms of sales and service.
SsangYong offers customers real value, both in terms of price, but also in the size of car and equipment levels. Every SsangYong is reliable, mechanically strong and superbly built. What's more, all SsangYong models sold in the UK come with a market-leading five year limitless mileage warranty.
Autovillage has grown enormously since its creation as a quality used car dealership by Paul Boyce in 2005. During that first year more than 400 used cars were sold. Today, there are two sites, Autovillage's SsangYong, Great Wall & 4x4 Centre which also encompasses a thriving servicing and repair workshop operation on Tewkesbury Road, Swindon Village in Cheltenham, and Autovillage's used car centre on Gotherington Cross, Evesham Road, Cheltenham, where a wide variety of around 80 superbly prepared used cars from every area of the market are offered. In fact, Autovillage is the largest privately owned used car dealership in the area and sales continue to increase year on year.
Autovillage's customer base continues to rise largely due to word of mouth recommendation. New and used cars sales remain very strong while the franchised aftersales and all-makes servicing department continues to thrive.
As an independent Cheltenham-based company, Autovillage likes to support good causes throughout the local area. Paul comments: "We aim to become much more involved in the local community and have recently become sponsors of Cheltenham Town F. C's main stand. Sporting activities present an excellent promotional opportunity for our business, but in addition, they also enable us to offer our biggest local football team corporate sponsorship, which supports the important work the club does within Cheltenham and its surroundings.
You can find Autovillage SsangYong on Tewkesbury Road, Swindon Village, Cheltenham GL51 9SG. Phone (01242) or visit the website www.autovillage.uk.com for more information on Autovillage and the fast-growing SsangYong brand.